Echidna Walkabout's incredible team
Martin Maderthaner
Wildlife Guide & Operations Manager
Martin joined us in 2007. He is our most senior Wildlife Guide, and our top Bird Guide.
He was trained as a Field Guide in southern Africa, where he was born, and spent many years guiding at some of Africa's top lodges.  He still runs amazing wildlife tours in Africa every year for his own company Explore Nature.
Martin runs our bird tours, Maximum Wildlife extended tours,  4 day Wildlife Journeys and any of our other tours.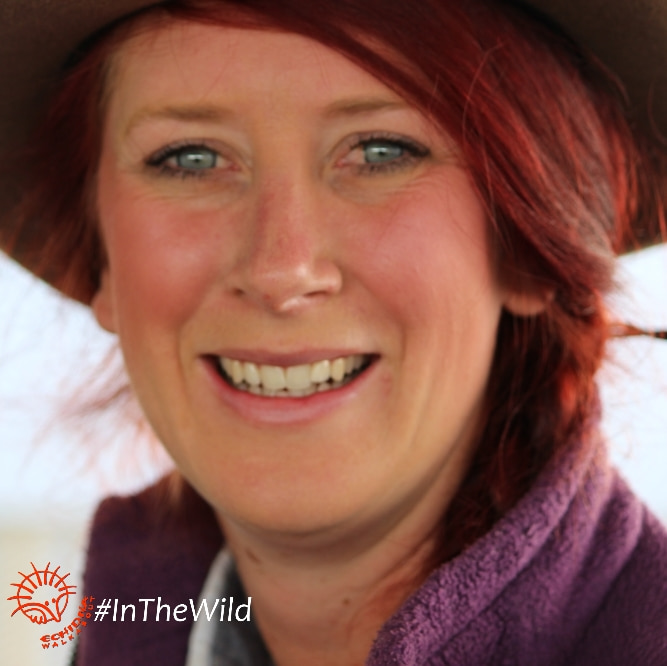 Kirby Leary
Wildlife Guide & General Manager
Kirby joined us in 2011. She is one of our most experienced Wildlife Guides.
She is a sensational wildlife spotter, with a particular interest in koala conservation.  Kirby grew up in Tasmania, and loves to travel.  She has lived in Japan, and recently travelled to Sri Lanka and Indonesia.
Kirby runs Mungo Outback Journey and private, Sunset and Koalas & Kangaroos IN THE WILD tours.  She also organises tree planting and Koala Conservation Days for Koala Clancy Foundation.
Allan (Bart) Bartholomew
Koala Researcher – Team Leader
Bart lives at Staughton Vale in the Brisbane Ranges, and wakes up to views of the You Yangs every day.  His home is a 30 hectare  wildlife habitat – home to Eastern Grey Kangaroos, Swamp Wallabies, Laughing Kookaburras, Crimson Rosellas, Speckled Warblers and occasionally, a koala. 
Bart has been researching koalas since 2015.  In the past he was a food technologist, and has always had a great love of nature – he was an avid scuba diver as a hobby. We think he has now found his true calling in the wild in the You Yangs.  
Caz Bartholomew
Webmaster & Accounts
Caz has been part of Echidna Walkabout from the very beginning – it would not exist without her support and advice.  She has filled many roles over the years, and is currently working with Accounts, and as webmaster and Secretary for Koala Clancy Foundation.
Brett Howell
Wildlife Guide
Brett grew up in the Geelong and Great Ocean Road area – his dad was a lighthouse keeper, so Brett has lived in some of the most remote parts of the Victorian coastline.  The family even lived at Gabo Island, in far East Gippsland, for a time.  
Brett's enthusiasm and positivity is like a shining light to all in our team.  He is also a very competent birder, and has a wealth of knowledge of the mammals, reptiles and plants of Australia.  Brett guides our Wildlife Journey, Great Ocean Road and Wild Top End trips. 
He has recently returned from hiking and wildlife-watching for 6 months in South America with his partner Jess. 
Hayley Forster
Wildlife Guide
Hayley started with us in 2018.  The role of Wildlife Guide was a perfect fit with Hayley's passions – she is a committed conservationist and wildlife watcher.  When she is not guiding she is doing wildlife surveys in the forests east of Melbourne with WOTCH.  You can see some of Hayley's work here:  https://www.wotch.org.au/ 
Jordan Tartaglia
Koala Researcher
Jordan is a Geelong local, and is studying Conservation and Land Management at Gordon Institute. 
Amy McLean
Wildlife Guide
Amy grew up in the green mountains of the Dandenongs, north-east of Melbourne, then relocated to a coastal town in East Gippsland, then lived near the Murray River in southern New South Wales.  She is now back in the green hills north of Melbourne, where she keeps her horses.
Amy is also an international tour leader for school-age groups travelling in Asia, and has a lot of experience working with kids of all ages.  
Alison Jackson
Reservations
Alison was one of our first team members after she graduated university years ago. She left us for a while to work booking tours around Australia with several Melbourne-based travel agents.  She has a wealth of experience with bookings and reservations of all kinds of tours – she actually set up our Cruise Ship tour logistics for many years. 
Hayley Robertson
Reservations
Hayley came to us from Nitmiluk National Park, in the Northern Territory, where she organised walks and gorge cruises. 
Jess Toreto
Marketing
Jess is from Brazil originally, and now living in Melbourne.