In the rainforests of East Gippsland, the first flowers you see are on native vines. Vines and climbing plants cover rainforest trees and many have showy flowers and fruit. Glorious sprays of starry white Austral Clematis flowers cover the tops of Lilly Pilly trees. A...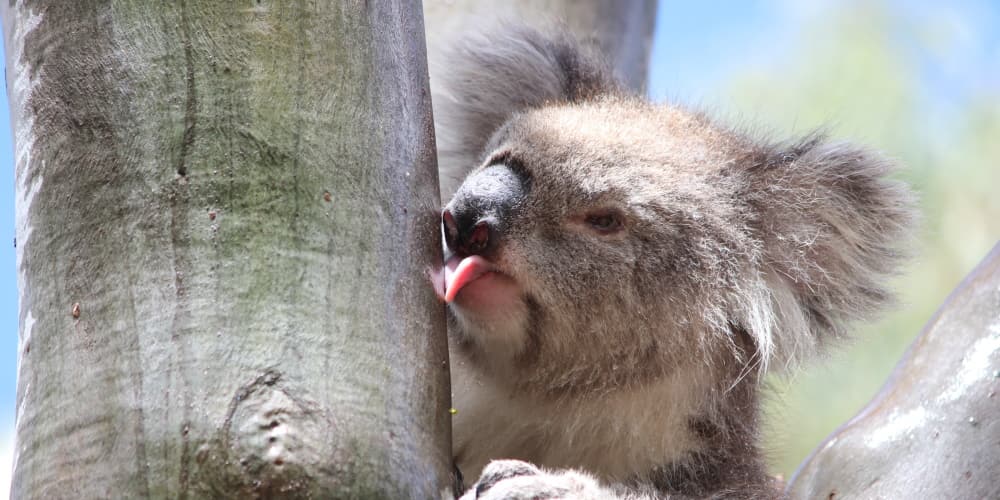 Latest new science and breakthroughs on koalas. Koalas drink stemflow – rain dripping down the trunk of a tree; koalas use ladder trees to make climbing easier; male koalas vocalise partly to avoid conflicts with other males; koalas use scattered paddock trees and can walk across open country; koalas use very young trees, as little as 2-4 years old.
read more
by Janine Duffy Boneseed (Chrysanthemoides monilifera) is an Invasive Weed of National Significance (1) that has infested the You Yangs Regional Park, VIC since being introduced for erosion control in the 1940's. It spread rapidly after the 1985 Lara bushfires, and...
read more
by Janine Duffy Long-term koala Phascolarctos cinererus population research in Victoria is rare, especially in the grassy woodlands away from the coast. The You Yangs Regional Park, just west of Melbourne, is home to a koala population in a dry woodland, and has been...
read more
Amazing & Different Facts: Humpback Whales Megaptera novaeangliae – the singing, dancing superstars of Australia's coastline. But did you know they are brave heroes, loyal to their holiday spots, and no-one knows why they migrate? Here's five different and amazing facts about them that you won't find anywhere else.
read more
Details of some of the reef fish we see snorkelling at Ningaloo Reef Western Australia, and how we record them for conservation purposes.
read more
MEDIA RELEASE  June 2020 The Tasmanian Tiger died out 80 years ago, but their cousin: the poorly-known Tiger Quoll, still survives in small numbers in far North Queensland. A new 4 day tour has been designed to help this threatened Aussie marsupial, by getting Aussies...
read more
Choose your wildlife conservation experience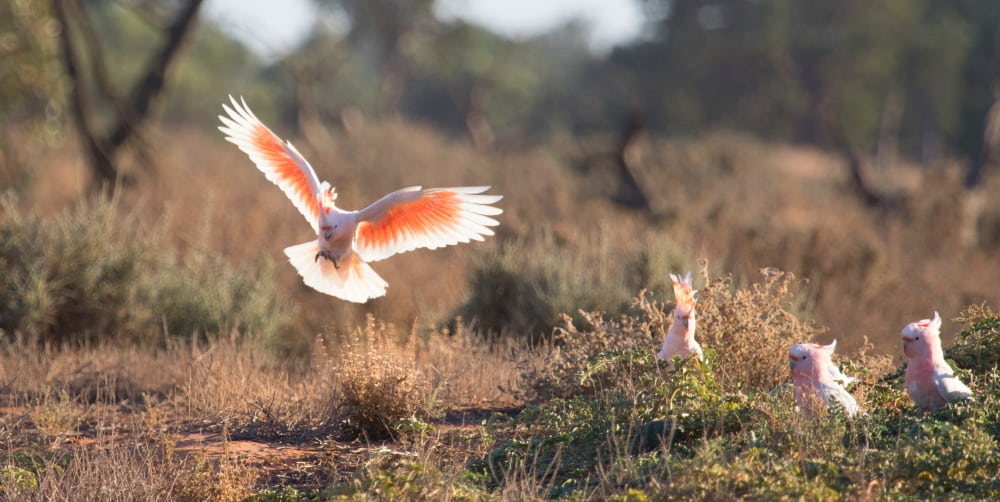 Mungo Outback Journey
MUNGO MILDURA, VIC & NSW
4 DAYS, MARCH - NOVEMBER
Island Birds & Whale Sharks
WESTERN AUSTRALIA NINGALOO
8 DAYS, MARCH and JUNE 2022
Wildlife Journey
GIPPSLAND VICTORIA
4 DAYS, SEPTEMBER - MAY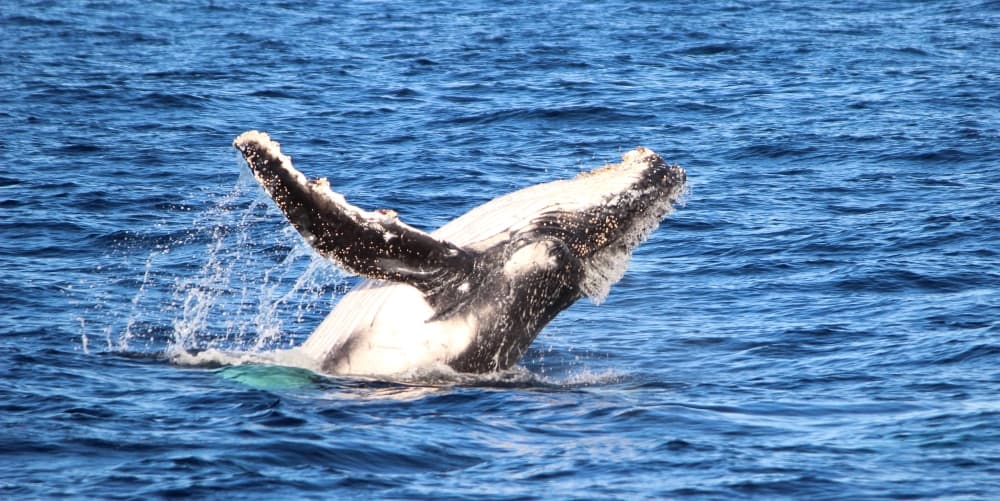 Island Birds & Humpbacks
WESTERN AUSTRALIA NINGALOO
8 DAYS, SEPTEMBER 2022
Coast Mountains Outback
WESTERN VICTORIA & NSW
7 to 13 DAYS on request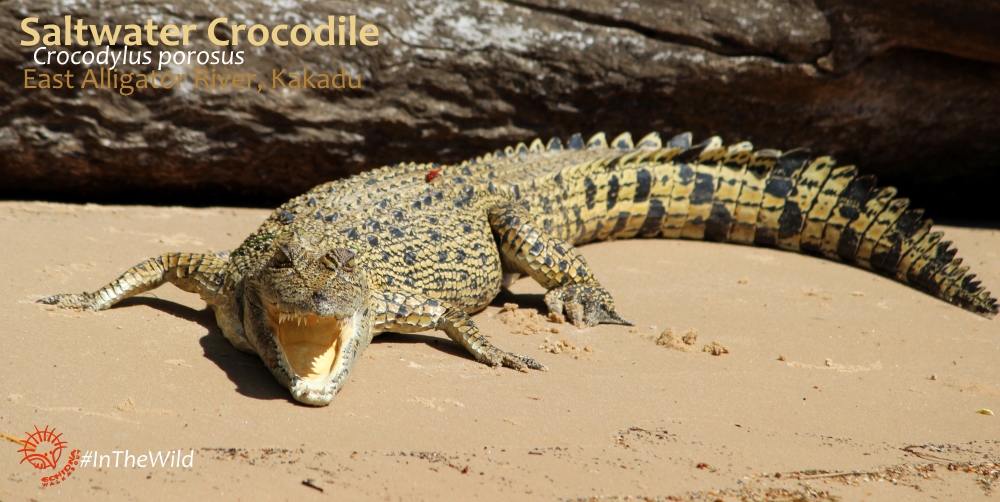 Wild Top End
NORTHERN TERRITORY
7 DAYS, AUGUST - SEPTEMBER 2022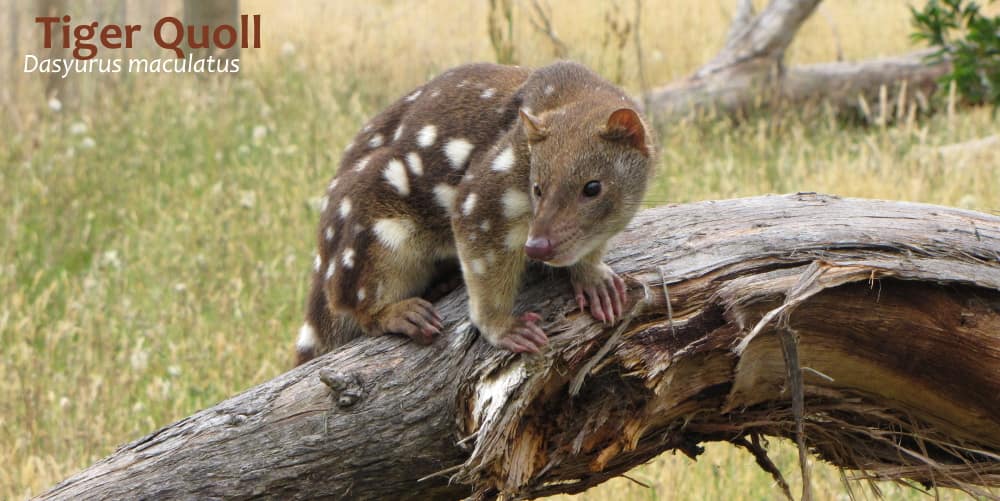 Quoll Research & Bird Surveys
FAR NORTH QUEENSLAND
4 DAYS, MARCH & SEPTEMBER 2022
Groups & Aboriginal Tours
MELBOURNE AREA
HALF DAY, FULL DAY & MORE
Private Great Ocean Road
MELBOURNE, VICTORIA
3 DAYS, ALL YEAR
Koalas & Kangaroos in the Wild
PRIVATE TOUR:  MELBOURNE, VICTORIA
1 DAY
Sunset Koalas & Kangaroos
PRIVATE TOUR: MELBOURNE, VICTORIA
1 DAY - AFTERNOON/EVENING
Koala Recovery Experience
 Ex MELBOURNE, VICTORIA
2 or 3 DAYS, JULY - AUGUST 2022